New Pricing Tiers
Last updated on
---
Along with the big new update launching on February 2, sesh will also be switching to new premium tier pricing.
Note that no action is required for existing Patreon members. Your membership will continue at the current rate as long as you like. You're grandfathered in! 👴
You can still snag a
Patreon
membership up until the new update is launched on February 2
With the new update, you'll be able to choose between monthly, yearly, or one-time billing. We'll be launching with a sale as well! See below for a preview: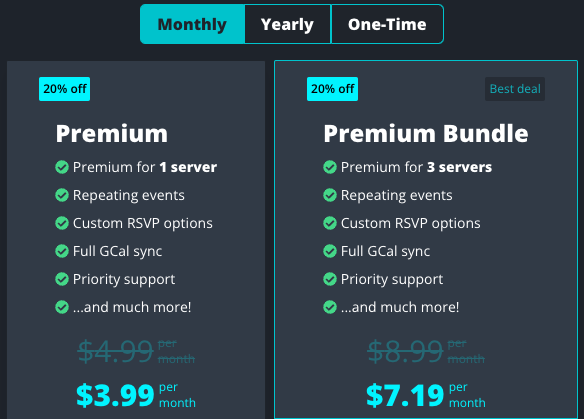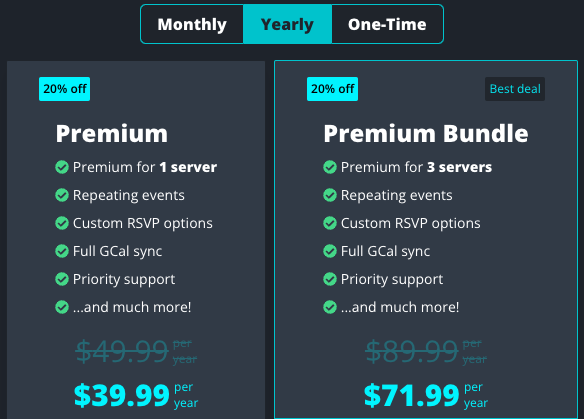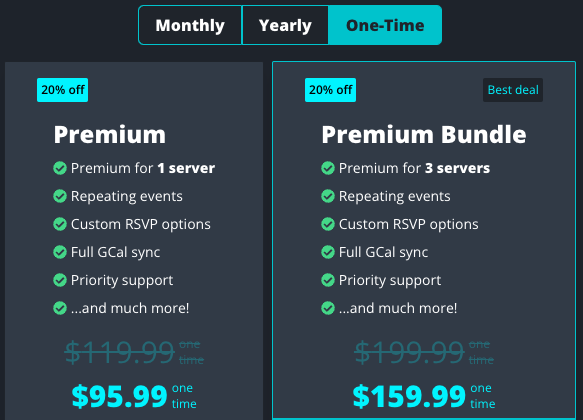 These new tiers launch February 2. See you then!
Why are we switching from Patreon to Stripe?
Stripe provides a better user experience
No need to make a Patreon account
Faster activation of premium benefits
Better subscription management and invoice features
No requirement to join our Discord support server. Patreon forces members to be readded to our server each month, even if they choose to leave.
Helps us keep sesh sustainable
Stripe gives us much more control and flexibility, allowing us to offer sales and one-time pricing
Decreases platform fees, allowing you to support us more directly
Thanks for sticking with sesh. Look out for more exciting updates in 2023! 🥳