Introducing sesh AI 🧙‍♂️
---
From the start, sesh has been all about removing the friction from event planning. Whether you write 3pm, in 3 hours, or even in a fortnight, sesh will figure it out.
In today's update, we're taking that even further by adding a simple new GPT-powered command. Once enabled, you can use /ai to ask sesh to do almost anything in plain English! No need to tab through every command and parameter.
Let's look at some examples before diving into more details!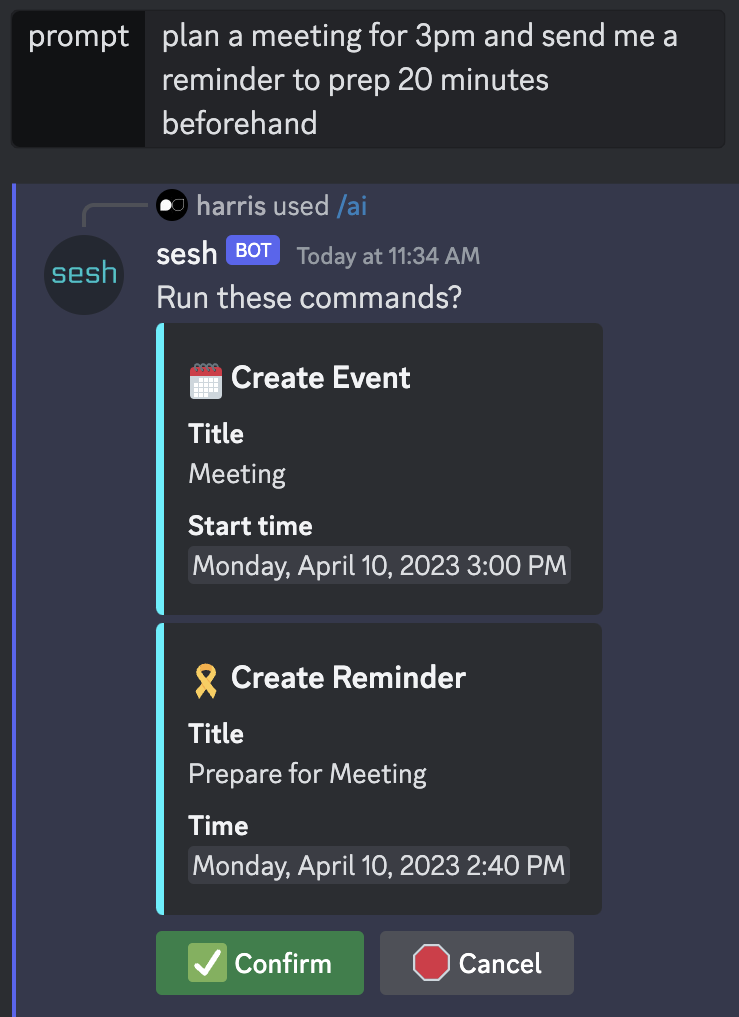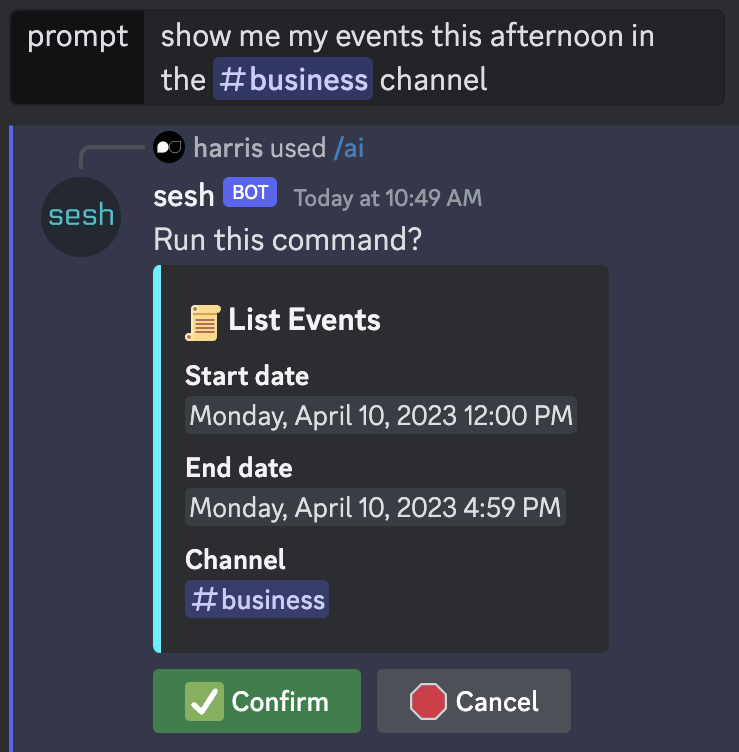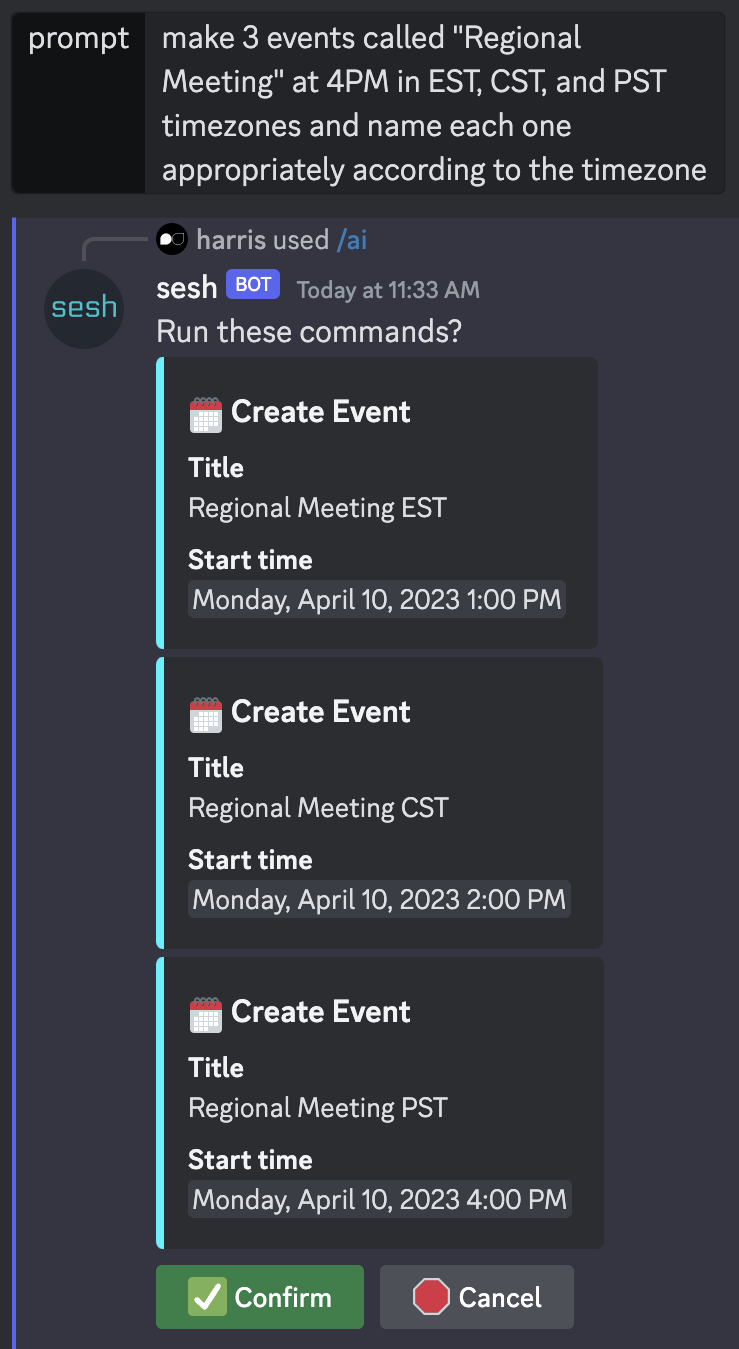 Join the Waitlist Today
sesh AI is launching in closed alpha today! There are still many limitations and bugs to work out, but we're very excited about the possibilities of this new technology that is so rapidly changing the world.
Starting today, premium members can join the waitlist for AI. Just head to your server settings and hit "Join Waitlist" in the new AI tab.
We'll be adding new servers from the waitlist every few days so sign up now!
What can sesh AI do right now?
This is an extremely early version of sesh AI. We're rapidly adding more features, but as of today the following capabilities are supported:
Creating basic events, polls, and personal reminders
Listing events with ability to filter by channel, start time, end time
What will sesh AI be able to do in the future?
We're hoping to add many more capabilities very soon! Join us in our Discord to give us feedback and help shape sesh AI.
Please note that as an experimental feature, AI capabilities and availability are subject to change. We'll do our best to give access to as many users as possible as we scale up these new systems. We still have a lot to learn about this new technology and we're excited for you to join us on the journey!
Rate limits
Currently, there is a limit of 15 AI commands per 3 hours for each server. As we gather feedback and usage data we'll work to scale these limits up.
---
Thanks for reading!
This is an exciting new step for sesh and we can't wait for you to try it out 🧙‍♂️